By Charlie Spiering - breitbart.com
President Donald Trump delivered an ultimatum to Democrats regarding amnesty for DACA recipients, saying there would be no deal without funding for the border wall.
"The Democrats have been told, and fully understand, that there can be no DACA without the desperately needed WALL at the Southern Border and an END to the horrible Chain Migration & ridiculous Lottery System of Immigration etc," Trump wrote on Twitter on Friday morning. "We must protect our Country at all cost!":
The president repeated comments about the wall and a DACA deal in an interview with the New York Times on Thursday.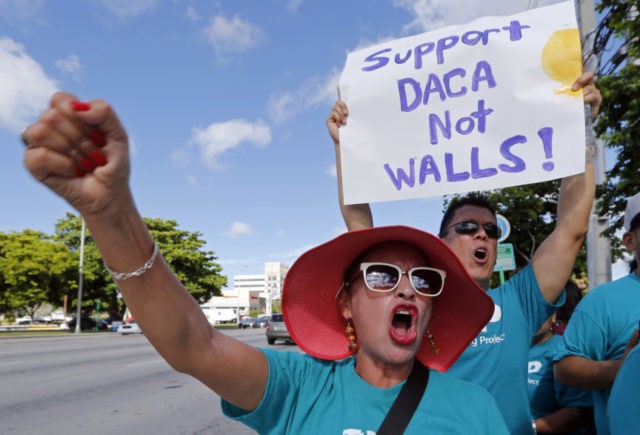 "Look, I wouldn't do a DACA plan without a wall. Because we need it," he said. "We see the drugs pouring into the country, we need the wall."

Trump's comments signal an opening salvo in the fight with Democrats over funding the government in January. Democrats have repeatedly refused to fund his promised wall on the southern border but desperately want to allow children brought to the United States illegally to stay.

The president is expected to meet with Senate Majority Leader Mitch McConnell and House Speaker Paul Ryan at Camp David during the first week of 2018 to discuss the issue.