From breitbart.com
More than half a million people have signed a petition calling for the activist Tommy Robinson to be freed from jail, in just a few days.
Mr. Robinson was jailed for 13 months over the weekend after pleading guilty to breaching contempt of court laws while on a suspended sentence for the same charge.
He was given 10 months for the contempt of court charge and a further three months for breaching the suspended sentence, incurred after filming outside a gang rape trial in Canterbury last year.
The petition, however, claims he was "arrested and jailed for reporting on Muslim grooming gangs", adding:
"A job that he chooses to do with no regard for his own safety, informing the public of all the wrongs committed in the name of Allah. Fighting against adversity and reporting on issues that our mainstream media are too afraid to speak of."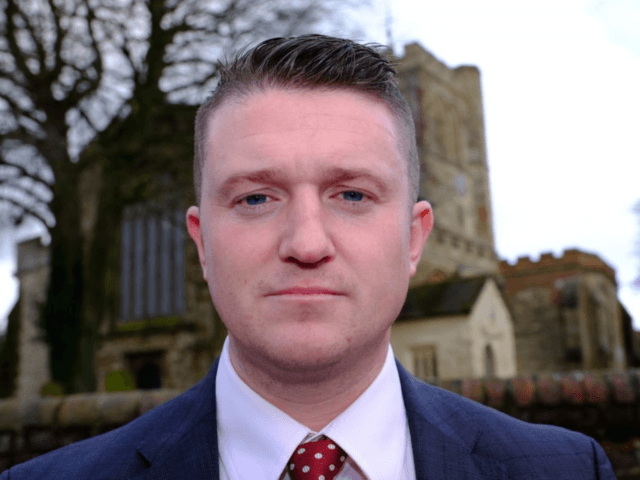 Although found to be in breach of the letter of the law, supporters argue rules are selectively applied because of Mr. Robinson's views and the nature of the case he was highlighting.

They say that journalists and left-wing activists frequently gather, shout, and loudly protest and report from outside courtrooms, but reporting restrictions are rarely used or enforced.

"Tommy is raising issues that are affecting all of our communities, and that are being swept under the carpet and hidden from the public," the petition adds.

The names and home addresses of defendants are also routinely reported in the press before sentencing, as well as the details of allegations, and critics have questioned why Mr. Robinson's actions are exceptional and worthy of such swift punitive action.

"It's time we stand together, stand strong, and stand by his side. FREE TOMMY ROBINSON."

Judge Geoffrey Marson QC said: "Not only was it a very long video, but I regard it as a serious aggravating feature that he was encouraging others to share it and it had been shared widely. "That is the nature of the contempt. He referred to the charges that the defendants faced and some charges which are not proceeded against in relation to some defendants."

A judge initially banned reporting on Mr. Robinson's own case, until the restrictions were challenged by a number of publications and lifted on Tuesday.

The reporting restrictions prompted accusations of political censorship, with many prominent politicians from around the world speaking out in defiance.