By Robert Kraychick- breitbart.com

Michelle Malkin described the behavior of Google's leadership and staffers — as depicted in a Wednesday-published leaked video — as "cultish" and "creepy," offering her comments during a Wednesday interview with Breitbart News Senior Editor-at-Large Rebecca Mansour on SiriusXM's Breitbart News Tonight.

Malkin said, "They do come across so cultish. It's hilarious and creepy, at the same time, and my hat is off to Allum Bokhari and all of you at Breitbart. I think this report is a blockbuster. It's both confirmatory and revelatory."

Malkin added, "For those of us who have been waging war in the new media and Internet space, essentially since its inception, it doesn't come across as a surprise, but the depths of hatred and bigotry, the lack of any kind of self-awareness of their own corporate intolerance, and the implications that their clear flabbergasting ideological bias has on their ability to run their company well."

Malkin characterized conduct depicted in the aforementioned leaked video as beyond parody.

"Saturday Night Live could not do a better parody of these people than they themselves did," opined Malkin. "Everybody turned to your neighbor and give a hug, and somehow we're supposed to believe that these people would treat with respect those who express any kind of ideological disagreement with them within the company? Wasn't it true that just some short time after that all-hands meeting occurred, James Damore was fired?"

Malkin went on, "In a way, it's almost a dream come true, because when Hayek set out to describe the technocratic elite, I don't think he could have envisioned the caricature better than how these people think and act and speak in real life, and especially when they don't think anybody else is watching or listening , and now we get to see their minds at work.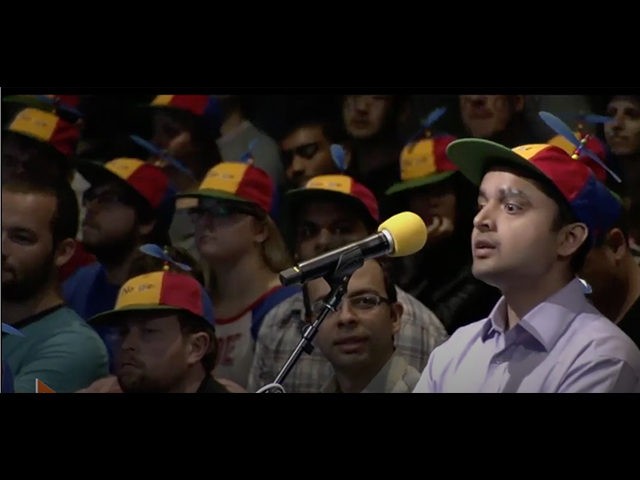 Malkin continued, "We got to see that in the same breath that they talk about tolerance for the few Googlers who might be conservative among them that they're proclaiming that those who might have voted for Trump were dullards, were racists, and were essentially fascists." Malkin noted Google leadership's stated intentions to use their company's assets towards advancement of "progressive causes."

"As a corporate company policy, they again reiterated their stance against the rise of quote-unquote populism in America and around the world," said Malkin. "[They] committed to spending money, lobbying, and fighting it, and then all of the members on the stage — all of the top CEOs — and corporate officials applauded some worker bee who wants them to raise more money for progressive causes who calls all of us idiots."