From breitbart.com
President Donald Trump on Thursday addressed the 7,000 migrants traveling to the Southern border in a caravan, urging them to go home.
"To those in the Caravan, turn around," Trump wrote on Twitter. "We are not letting people into the United States illegally."
The president commented on the caravan, which continues to travel through Mexico after flooding over the border. The migrants can legally claim asylum once they reach American soil, preventing them from being deported, provided they are from a non-contiguous country.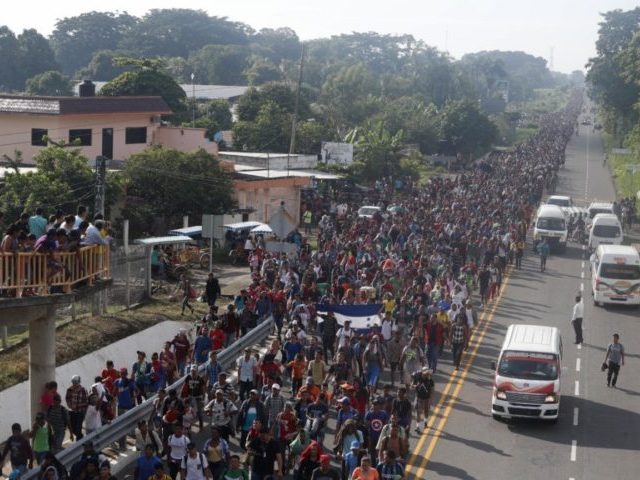 According to reports, however, Defense Secretary James Mattis is preparing to send 800 troops to the Southern border to prevent them from crossing into the United States.

Trump urged the migrants to apply for citizenship legally after returning home.

"Go back to your Country and if you want, apply for citizenship like millions of others are doing!" he wrote:

"To those in the Caravan, turnaround, we are not letting people into the United States illegally. Go back to your Country and if you want, apply for citizenship like millions of others are doing!"

- Donald J. Trump (@realDonaldTrump) October 25, 2018