By Joshua Klein - breitbart.com
MSNBC published an op-ed Tuesday comparing Adolf Hitler's ability to speak and sway others at his 1924 trial (for an attempted coup) with former President Donald Trump speaking at his impeachment trial, claiming that "there are inherent risks in giving Trump a megaphone to spread his inanities now that he's out of office and has been deplatformed from Twitter."
The essay, which MSNBC opinion columnist Hayes Brown published, titled "Trump probably won't speak at his impeachment trial. That may be a good thing," refers to an earlier op-ed published by the Washington Post last month in which Post foreign affairs columnist Ishaan Tharoor compared the January 6 Capitol riot with the infamous 1923 "Beer Hall Putsch" - a failed government takeover on the part of Hitler and the Nazis.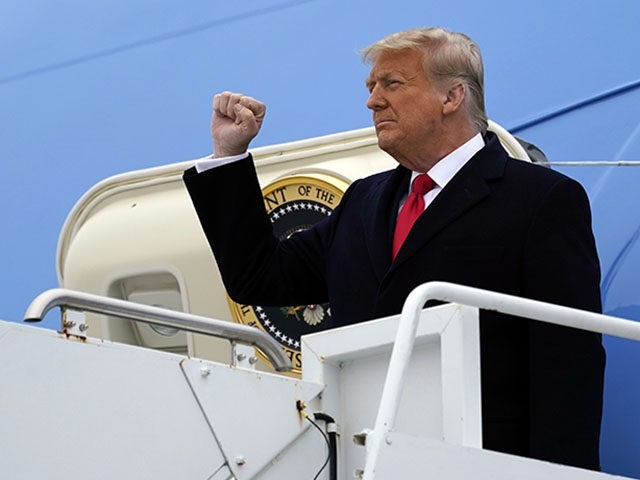 "Part of the reason that comparison rings true is what happened after the putsch's failure - and the history here is what has me most concerned about the idea of putting Trump on the witness stand," the author writes.

Describing Hitler's "stunning performance throughout the trial," the author claims that "the listening public had thought the ideas he'd rattled off in his diatribes sounded pretty good" and that the international media was also impressed, effectively "boosting Hitler's standing" from a "nobody" to an admirable figure able to reach the masses.

Though the author notes he has low expectations from Trump and doesn't expect "anything remotely as eloquent" as Hitler's speech, he warns of "inherent risks" in giving Trump a voice, should the former president take the stand.

Reiterating his fears, the author calls for a greater effort to "neutralize" Trump's message than that which should have stifled Hitler nearly a century ago.

"So, yes, subpoena Trump - but make sure you can neutralize his message more effectively than German prosecutors did in 1924," he concludes.

This is not the first time a the media has promoted comparisons between Trump and his presidency to Hitler and the Holocaust.

Last month, the Philadelphia Inquirer published an op-ed by the paper's former editor David Lee Preston in which he made several comparisons between Trump and Hitler while presenting Trump's presidency as a means to "better understand Hitler's sway over Germans."

In December, a Washington Post cartoon depicted Republicans who "collaborated" with the president in contesting the 2020 election results as gruesome rats.

In November, CNN anchor Christiane Amanpour recalled Kristallnacht, noting that Trump's presidency has similarly been a "modern day assault" attacking "those same values" the Nazis did.

Some comments from the article:
These people are really afraid, and they should be. They know what they've done.

*

The left is blacklisting lawyers for defending Trump, blackballing law abiding citizens for traveling to Washington DC, banning speech that they disagree with, anonymous Antifa blackshirts are terrorizing businesses and neighborhoods, burning police stations and threatening to imprison political opponents. Who are the "nazis" again?

*

I thought they were all outraged that he has already said He has no intention of showing up at the shampeachment. They need to make up their minds.

*

It wasn't caused by anything Trump said. It was our outrage as citizens and voters at an election that was crooked. It was caused by the Democrat and RINO governors that hated Trump illegally on edict bypassing their state's election laws that only the state legislatures could make. And that result was "mail in votes" rather than pol place voting with ID and registration and one time voting. Trump and many Republicans and legal scholars were shocked at the fraud and cheating this did allow.

The Democrats keep saying we wanted Pence to overturn the election. That is a LIE and they know it! Trump wanted Pence to have the states do an audit to verify that no illegal votes were counted. And yes in a sense it would overturn the results but after audits were performed. Everyday since 11/3 new evidence was being found of major fraud.

Volumes of evidence of fraud were found but the courts never gave it a day in court. So, yes, Trump was speaking to his supporters to fight this with their voices and pressure on their elected representatives. The Democrats would have you believe that, with evidence, calling for audits of the electors votes based on that fraud to be sent back to states is insurrection and treason. It is Constitutional and a right of us to insist on legal and fair elections. Each of us has a vote and only a citizens vote is to be counted. And when it is nullified by illegal votes we have been harmed and deprived of our right. Damn right we are mad and at the ready to exercise our right to protest our government allowing this.
MIKE LINDELL: BACKLASH HELPING MY PILLOW'S BUSINESS
From headlineusa.com
MyPillow CEO Mike Lindell, a staunch ally of former president Donald Trump, said the recent criticism he's faced for continuing to support Trump has helped his company.
"We've actually increased in sales. We're actually up in sales. Our shipping is behind," he told the Epoch Times.
MyPillow was pulled from the shelves of several major retailers last month, including Wayfair, Bed Bath & Beyond and Kohl's, because of Lindell's recent election-fraud allegations.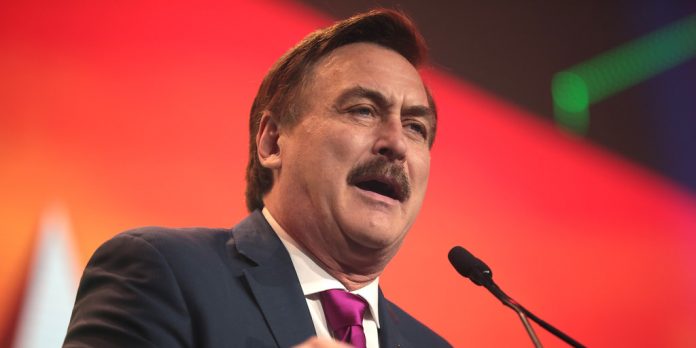 Lindell said this week that their decision to cave to the mob is just as bad as the mob's behavior.

"I've been with them for years, and they're the ones that suffer because now those customers are buying directly from Mike Lindell, from MyPillow," he said. "So our business is up."

Lindell has refused to back down, releasing a three-hour-long documentary last week that allegedly proves that high levels of fraud took place during the 2020 presidential election.

The film has been banned on YouTube and Vimeo, and Google has prevented Lindell from buying ads for the film.

"We're gonna get it out in spite of all them and then our whole country... everybody needs to see this. This isn't a political thing," he said. "Everybody should be concerned.