By AWR Hawkins - breitbart.com
A woman who was one of the first people to arrive on scene after the Texas church shooting says the gunman fled the scene after a good guy with a gun fired at him.
KSAT's Erica Hernandez said she arrived at First Baptist Church in Sutherland Springs to see "emergency personnel" surrounding the church. She arrived before law enforcement had the opportunity to put up crime scene tape.
Hernandez said she went across the street where neighbors were gathered and they told her the gunman shot outside the church then went inside and opened fire as well. She said, "First, [he] started shooting from outside the church, and then went inside the church.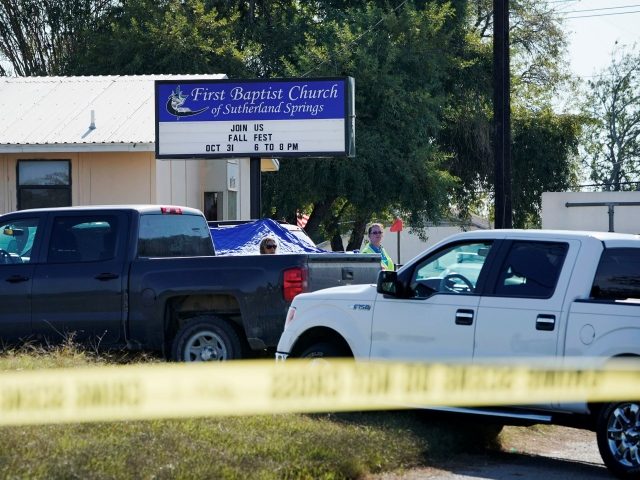 They said he may have dropped anywhere from three to eight clips as he was firing. He had a lot of ammo on him, he had a mask and he was in full gear."

Hernandez said church neighbors "were running for cover" because the gunman was firing at people who were watching him. She said an unidentified church neighbor "returned fire" and that is when "[the gunman] got back into his vehicle and left the scene."

Hernandez works for KSAT and said she happened to be in Sutherland Springs when the attack happened because she had come "to visit family for breakfast."