From beforeitsnews.com
Another election in America, another transparent case of outright voting fraud. The U.S. electoral system is now SO broken that the American people fully expect their elections to be stolen by the Deep State favorite.
This is what it has come to, so thereís no surprise whatsoever that the Alabama Senate race was full on fraud and corruption at every level.
Not only did the Mainstream Media at the national level attempt to fix the result by repeatedly leveling false accusations against Republican Roy Moore, they published entirely fake poll data at every turn.
Letís face it: there was way too much at stake politically for the Democrats not to steal this election. From their crooked perspective, they simply had no choice if they are to regain a majority in the U.S. Senate.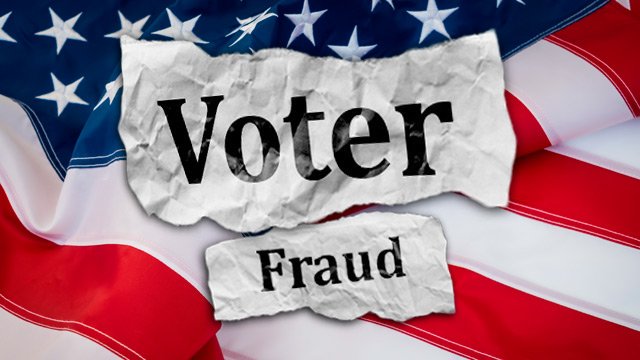 Democrats will always engage in totally unscrupulous campaign conduct and vote fraud in order to steal an election anywhere in the 50 states. They have always done this, because thatís what ultra-liberals and left-wing extremists, dyed-in-the-wool socialists and hardcore communists do everywhere around the globe.

In light of the political calculus in the U.S. Congress, itís now clear that Deep State will assist the Democrats in every election theft possible between now and the 2018 midterms. How did Deep State steal the victory from Roy Moore?

Evidence of Voter Fraud in Alabama As Mobile County Results Come In Late.

VOTER FRAUD! DNC OFFERS FREE BUS RIDES FOR BLACK VOTERS IN GEORGIA TO VOTE IN ALABAMA

Honestly, itís much easier to list the things that the Democrats did properly and lawfully in the conduct of this chaotic campaign season and toxic election. Which is ZERO! Nothing! Zip!

The Democrats pulled out all the stops as far as fraudulent campaign practices and vote fraud were concerned. When all the evidence is in and evaluated, this election will go down in ĎBama history as the most rigged of all time.

Hereís just one example of a quite obvious initiative to cover up the election theft. Election security experts question Alabamaís decision to destroy ballot copies.

With 68 percent of the vote counted, Moore had 53.5 percent and Jones had 45.1 percent. Then, with 71 percent of the votes counted, Moore had 51.6 percent and Jones had 47 percent. It does not work that way. The percentage of votes for a particular candidate cannot swing so much over such a small percentage.

As far as Roy Moore is concerned, his campaign staff was fully braced for this naked election theft. So were the many Republicans throughout the great state of Alabama, as were the many Democrats who flipped during this election because of so much outside interference.

There is a reason why Americaís elections are always so close. That reason is because the Deep State only rigs them barely enough to win, because with everyone in the break room saying they voted for the loser, they simply canít get away with rigging it more than that.

There is no real democracy when the elections nationwide are routinely fixed and stolen.

The only way out of the situation we are in is probably a civil war. A PROPERLY DIRECTED civil war. Yes, Trump may drain his neighborhood but the problem permeates out to the state and local levels, and beyond just the government. This will not be overcome without a war. The authenticity of a constitutional republic relies on the absolute integrity of the electoral process.

Without fair and fraud-free elections, the American Republic is essentially an illegitimate state entity. Therefore, We the People are compelled to take back our power from the Deep Stateusurpers who have systematically stolen it over many decades.

Likewise, the electorate is obligated, as per their civic duties, to stand in their newfound truth and speak that truth to power like never before.

In the absence of this sea change throughout the body politic, the United States of America will continue its disastrous descent into a cultural Marxist cataclysm. Cultural Marxism Is Destroying America.

Letís get busy! Before the midterms are also rigged and Deep State completes it ongoing coup díetat against a sitting POTUS.