By James Starfield - Nstarzone.com
President Trump said in a recent interview that he's not very concerned about whether Democrats in the House will try to impeach him. He explained that if they did, American's would revolt. He went on to say that it's hard to impeach someone who hasn't done anything wrong, and who has created the greatest economy in the history of our country.
That's an interesting comment, especially when considering what has happened in France recently, where citizens have revolted against outrageous gas taxes and unlimited immigration of third world Muslims, with the terror attacks, crime, and their refusal to assimilate to their culture. The people in France and elsewhere are warned by the right how bad it will be if the left gets into power, and then they're surprised about how bad it really is when they do.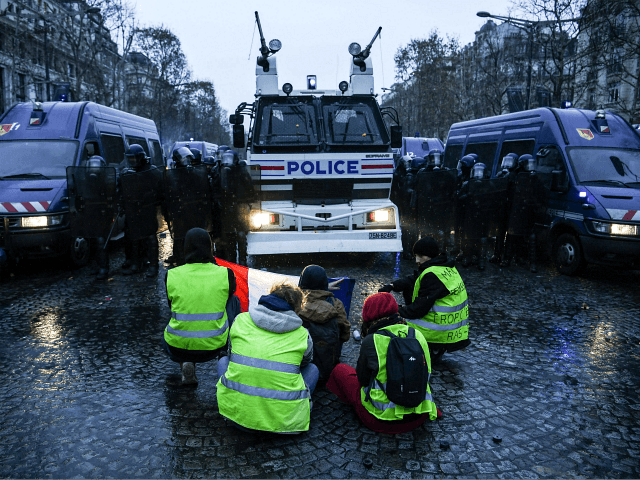 The American media isn't covering this nearly as much as they should because the rioters are closely aligned politically with Trump's agenda. They don't want you to know how popular it is.

And when Trump comes out and state's that people would riot if he's impeached, he's right! There are many on the right who have had it with the Mueller Russian hoax, the establishment media's never ending attacks on Trump and his supporters, and with Big Tech banning them from Social Media for NO justifiable reason whatsoever.

The left is playing with fire. You have seen in France the massive uprising against these leftist policies. The right is not known for initiating political violence. But that is changing right before our eyes in France. The raging hypocrisy of the left, the false accusations, and the insane bias is all leading up to an inevitable revolt from the right.

The attempt to remove Trump is based on the fact that they don't like his politics, they don't like his blunt way of speaking, and they don't like his tweets. And if and when they try to take him out, whether by impeachment, assassination, or a coup, that would likely be the trigger mechanism for the right to rise up.

Unlike the left, the right tends to be better armed, more intelligent, more strategic in their thinking, and more financially successful and independent. And if it ever does come down to a civil war in America, the left would likely be in for a brutal surprise.