By James Starfield - Nstarzone.com
The similarities between Donald Trump's stunning victory in November and the New England Patriots amazing victory in the Superbowl are absolutely stunning.
The media wrongly vilified Tom Brady and the Patriots with deflategate, a non proven accusation, when other players and teams have been caught doing far worse, with far less or no punishment at all.
The media glorified Colin Kapernick and others who followed his lead in showing hatred for the nation that gave them so much, who protest because they hate Trump and Christian conservatives rising up and taking power back from Anti-Christian, Anti-American types like Obama & Clinton who are actually puppets for foreign powers & George Soros.
Also, The media said that Trump could not win, right up until late on election night, actually mocking him, and despite the entire media and political establishment against him, he won.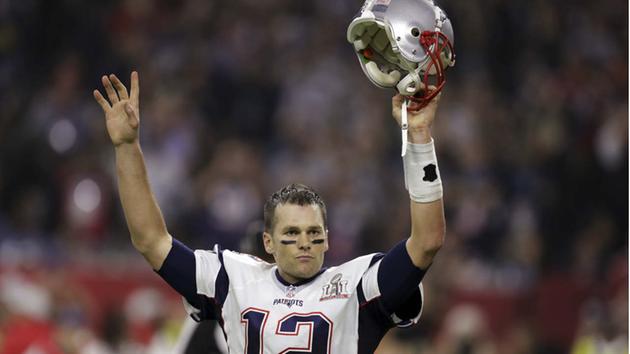 After the Patriots fell behind 28 to 3 in the 3rd quarter, it looked like it was over. No team had ever come back from behind by more than 10 points in any Superbowl, never mind 25. The oddsmakers said it was 99% certain Atlanta would win. Online, Trump & Brady hating leftists were celebrating, and mocking the Patriots, just like they mocked Trump leading up to the election, assuming he would lose.

But Just as in the election, I believe Divine intercession took place. This is a special time in America, and the world. And the lines between good and evil are being drawn.

A team called the Patriots, with the top 3 people supporting Trump: Brady, Belichick and Kraft, and winning like this just two weeks after Trump takes office is not a coincidence. A miracle win, similar to the way Trump won the election.

Some will say, why would God intercede in something meaningless like a football game?

This is the most watched sporting event of the year, and I believe God sent a sign through it to the perceptive that as He worked a miracle in the election to put a wrongly vilified, superior candidate in the White House against all odds, so He would do for a wrongly vilified superior player, like Brady. A Divine miracle to show His power and how he helps good have victory over evil.

Good things are happening, and we are publicly seeing Miracles happen more than ever. In this unique time that we are living in, we should keep our eyes and ears open to the signs that are around us. Good is winning.